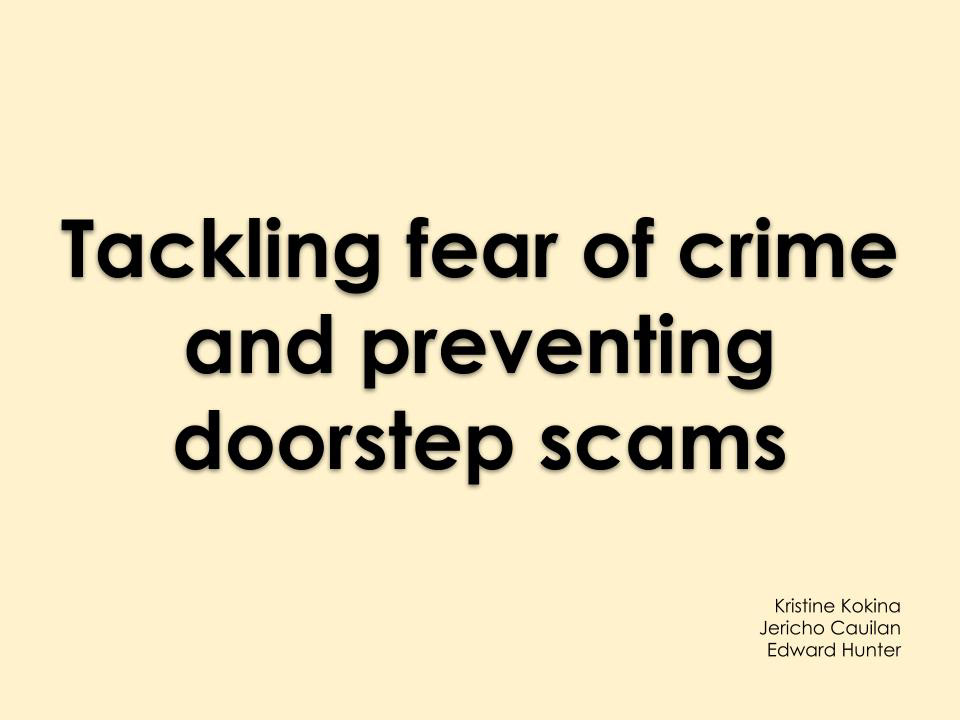 We decided that this challenge has two parts in it: emotional and physical. Doorstep scams is something that happens when fear is the way you feel.
So we decided to narrow it down to the fear of crime section as adding. Doorstep scams made it too broad, and our initial research indicated that fear of crime was the bigger issue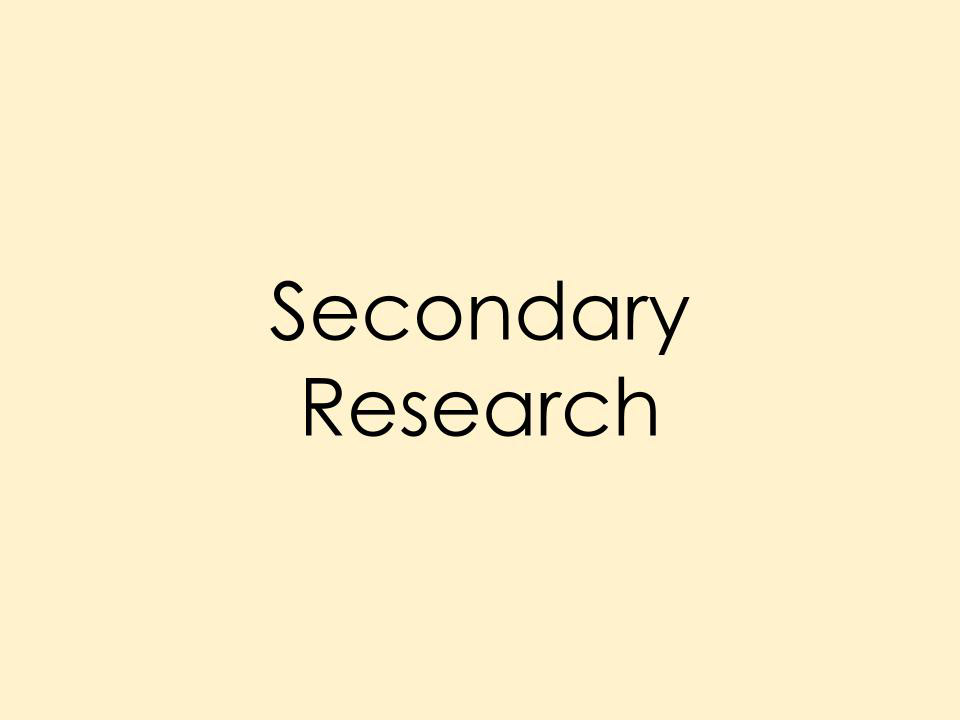 The most important desk research we did was finding out that people in later life are the less potential age group for being a victim (despite 'their perception' 60+ are the 'least-likely' to be affected by crime).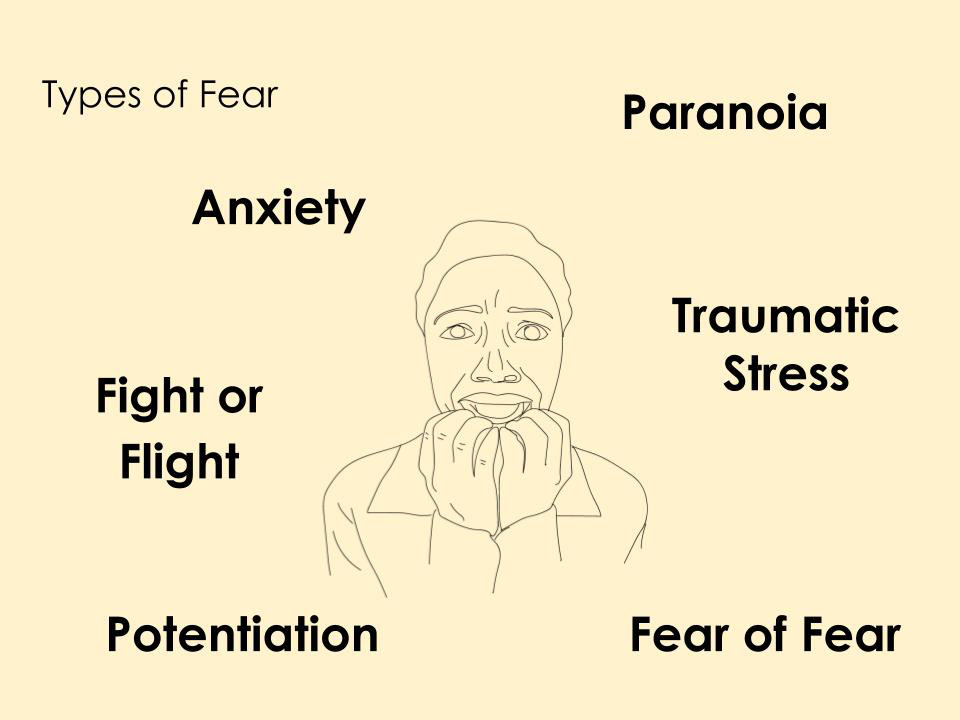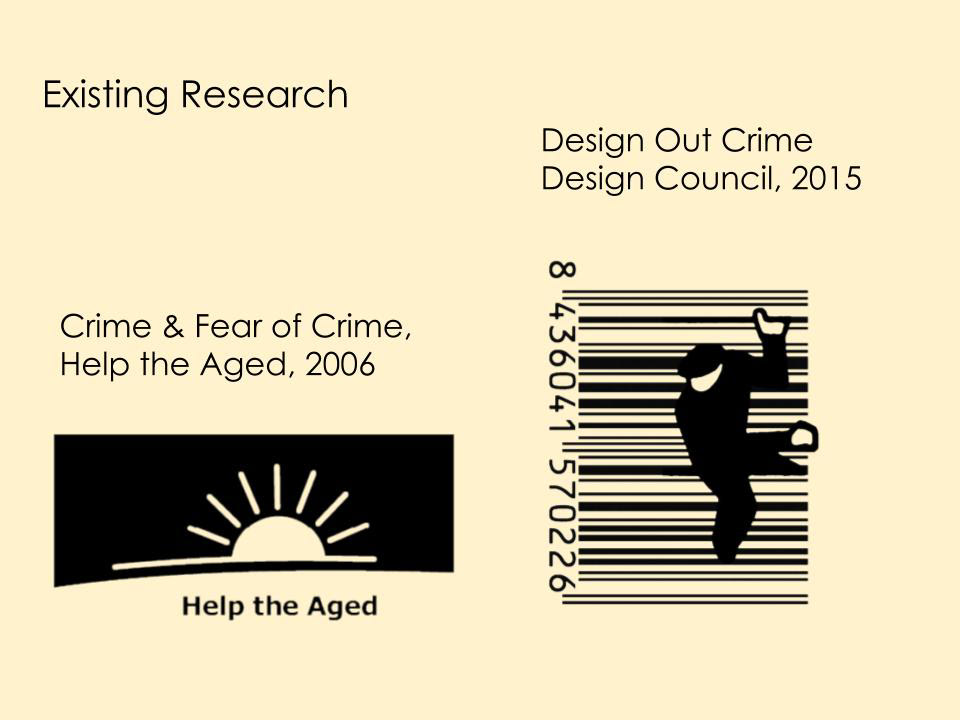 We also looked at two already existing projects that were done by Design Council and Help the Aged, which transformed into Age UK. This showed us that the challenge we got was already explored and there is no point looking at it from the same angle and come up with the same solutions.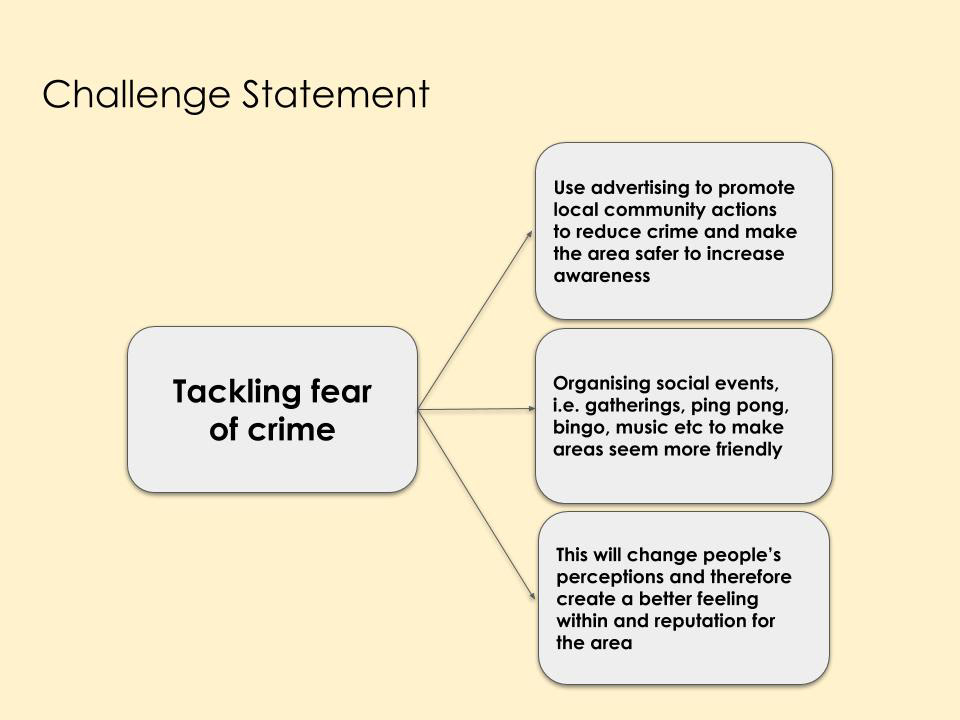 Used challenge statement diagram to find out why and how we are going to tackle the problem.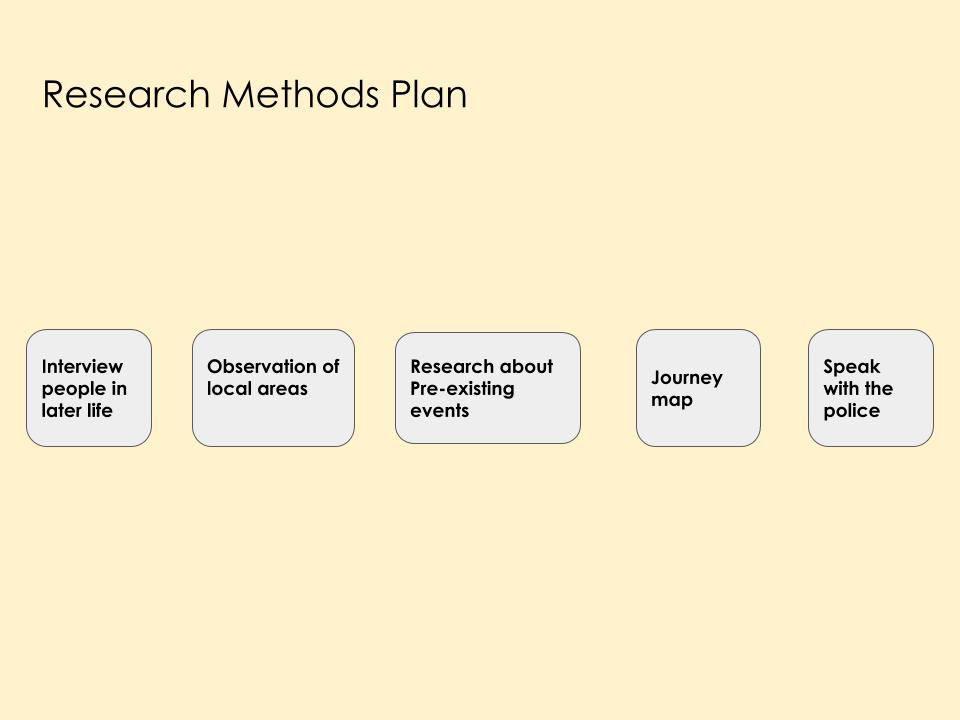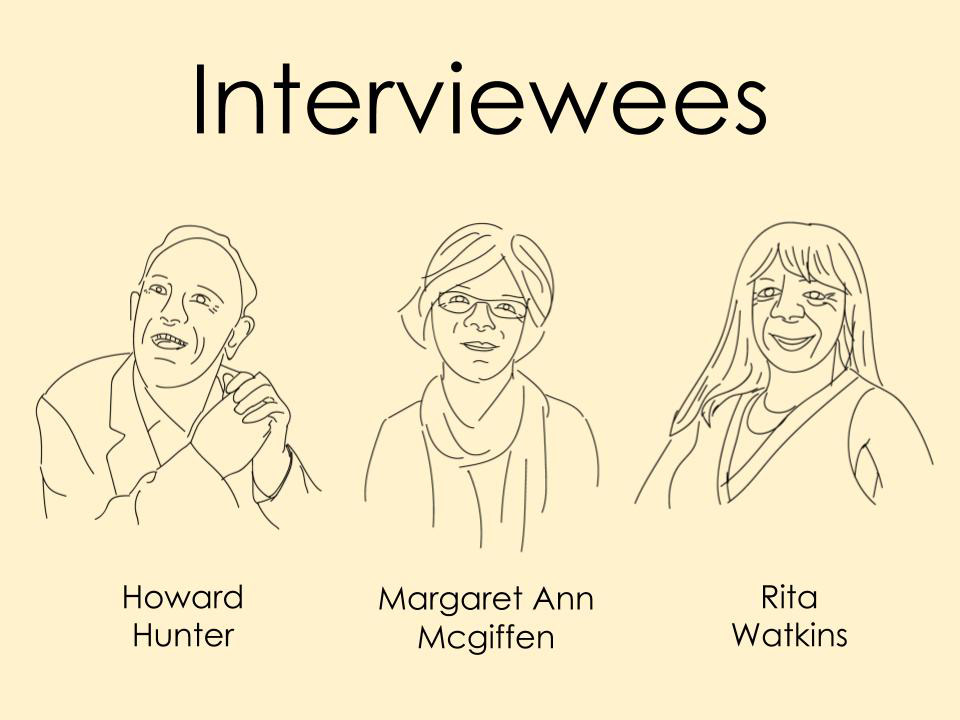 We focused our questions and tried to do as many interviews in person as possible after.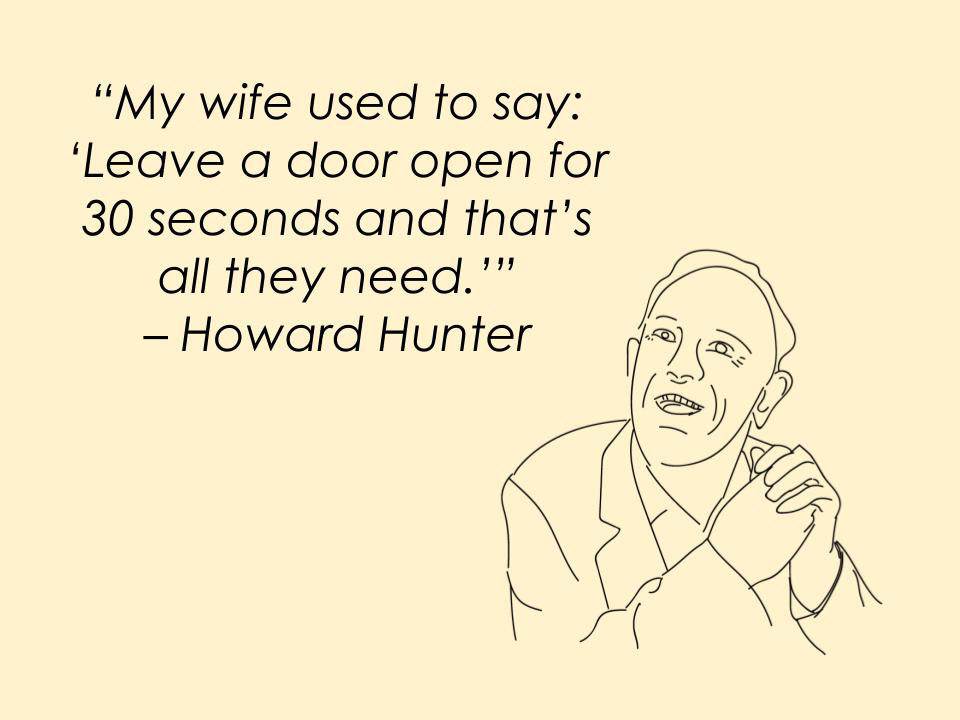 One of the really interesting quotes that we received was from Howard and it's shows that some people's fear is more paranoiac.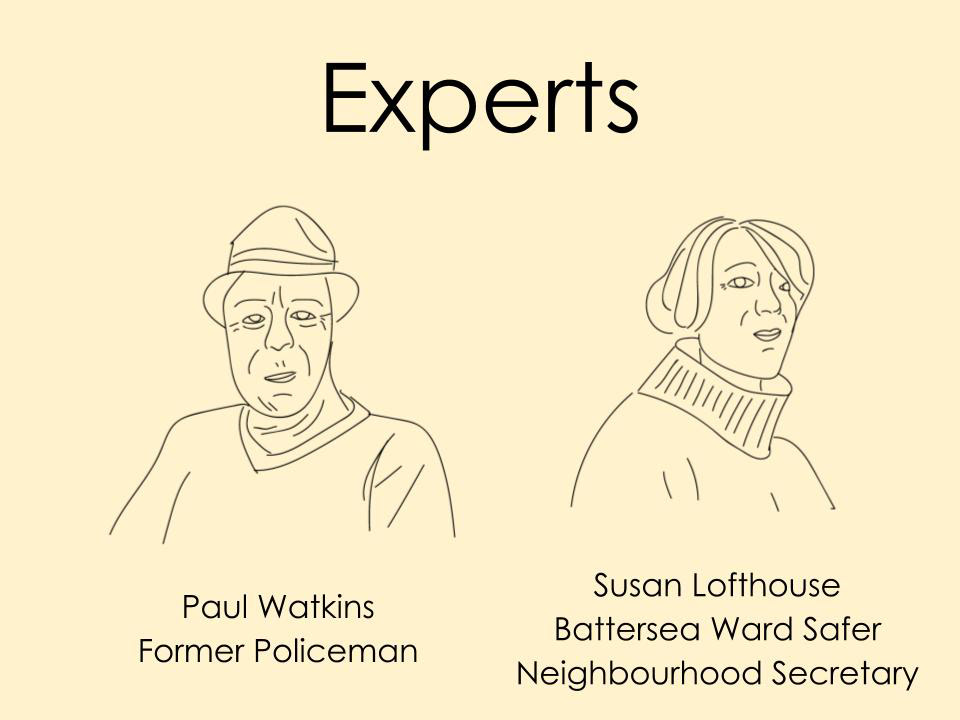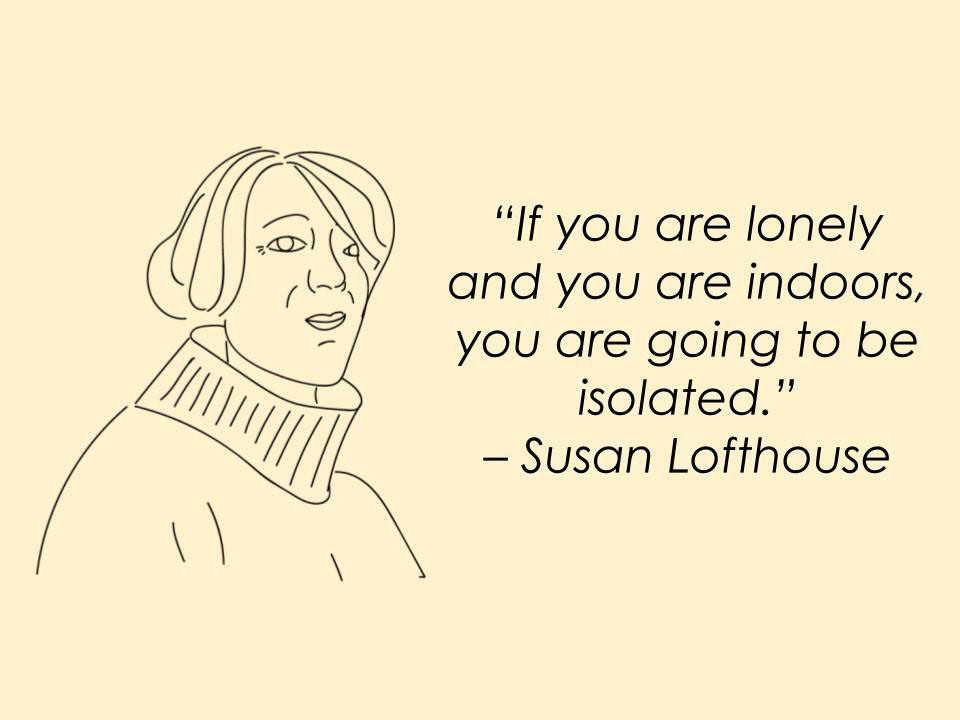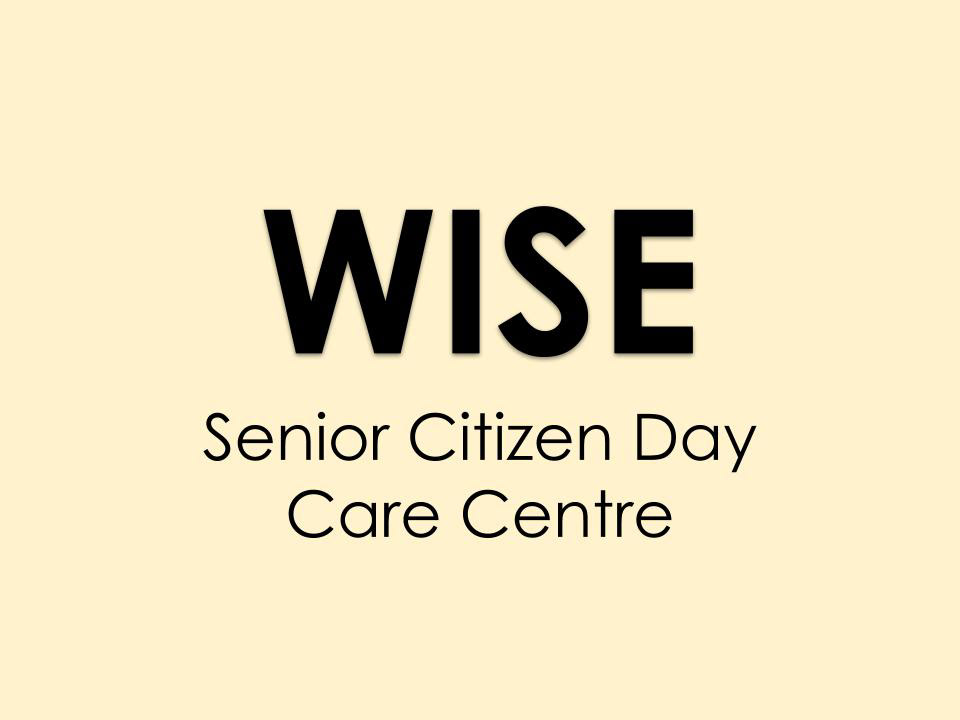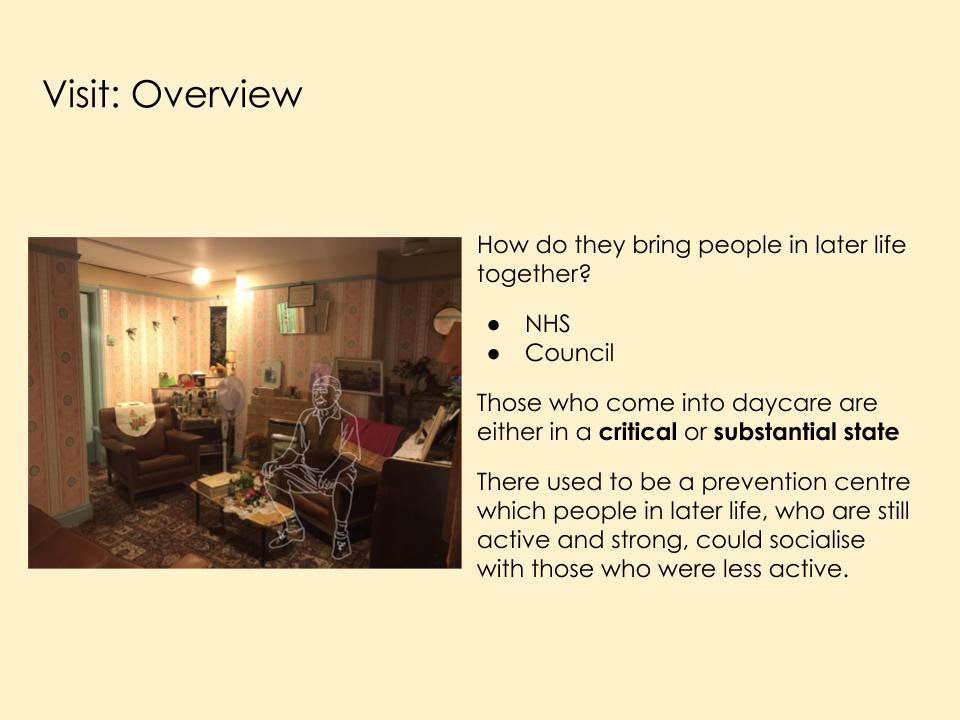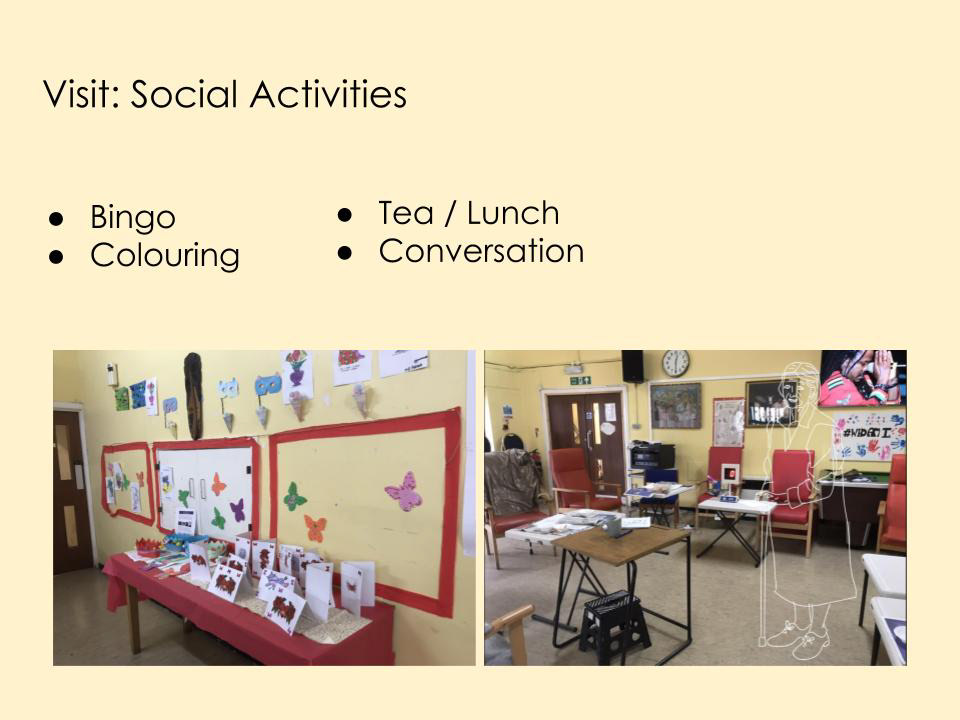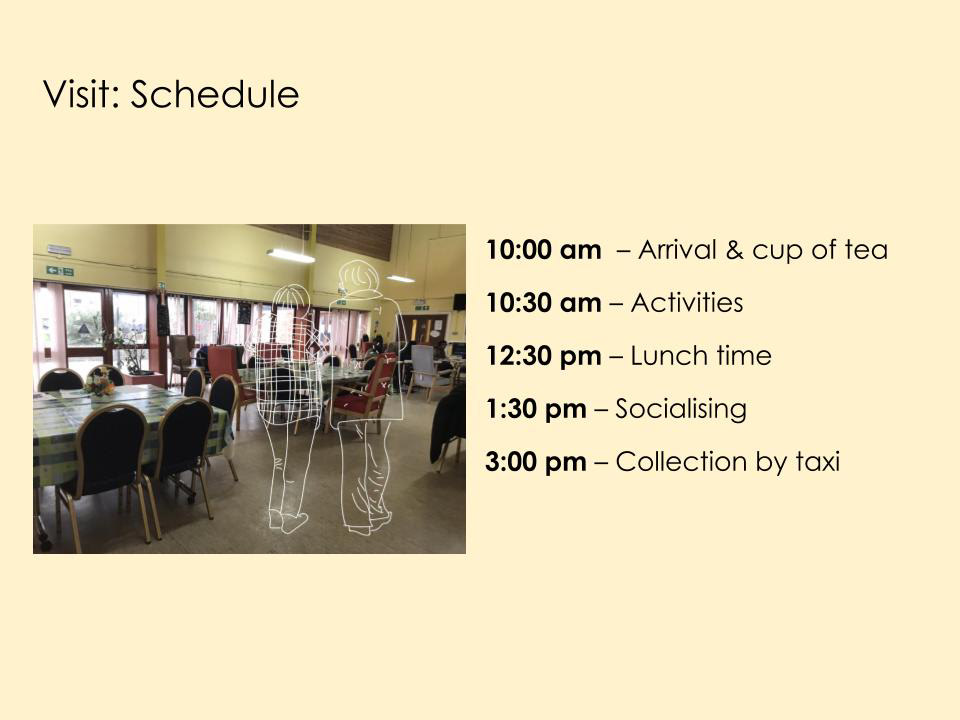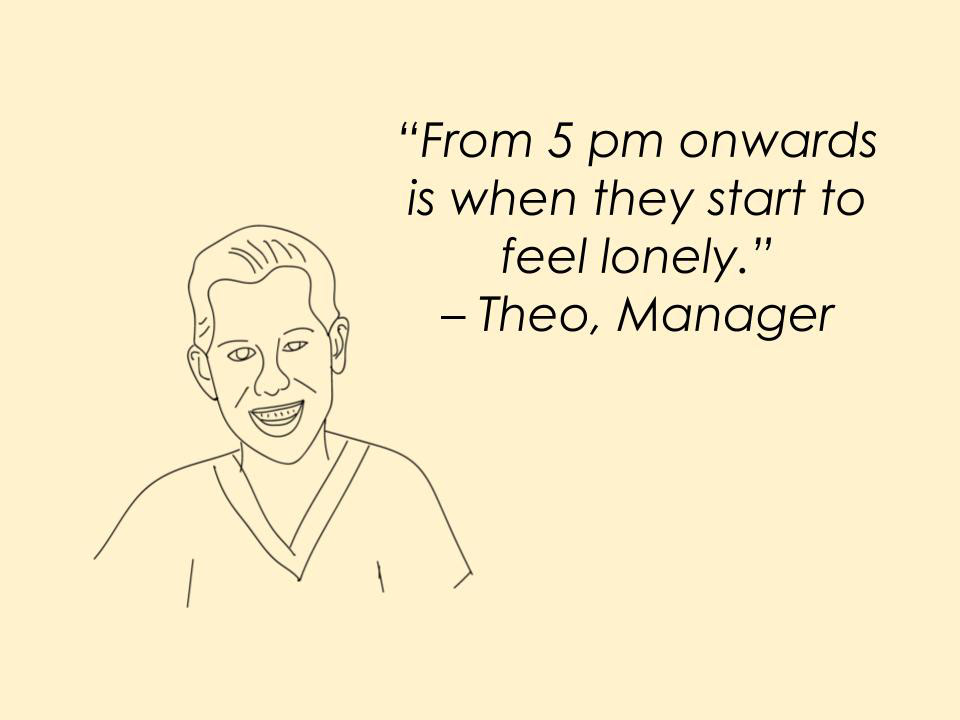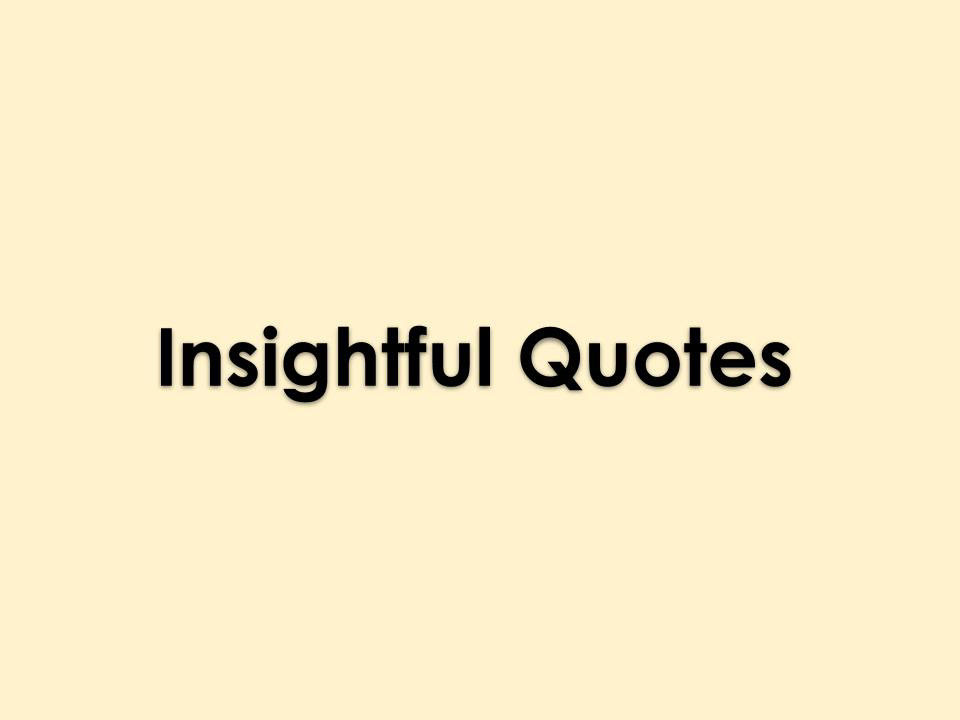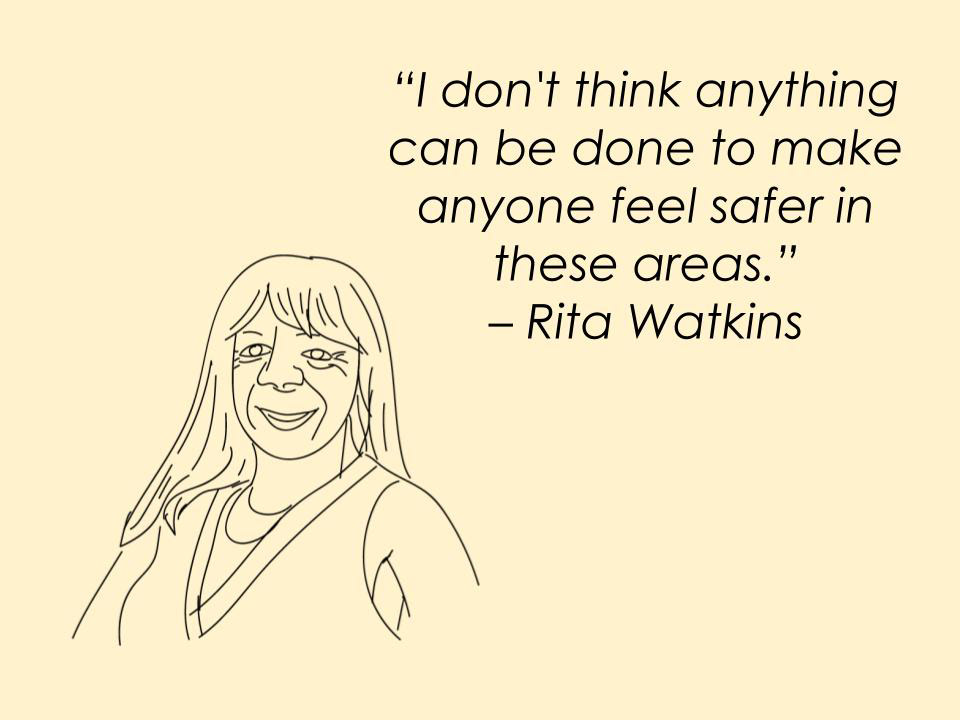 By these areas Rita meant areas that have bad reputations and areas, that people try to avoid.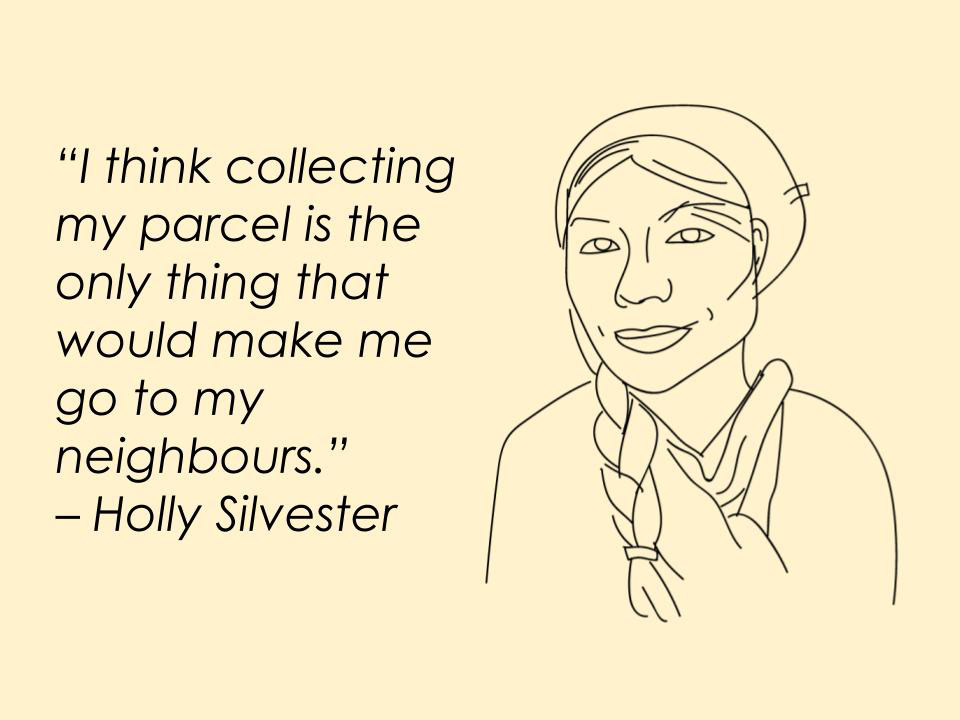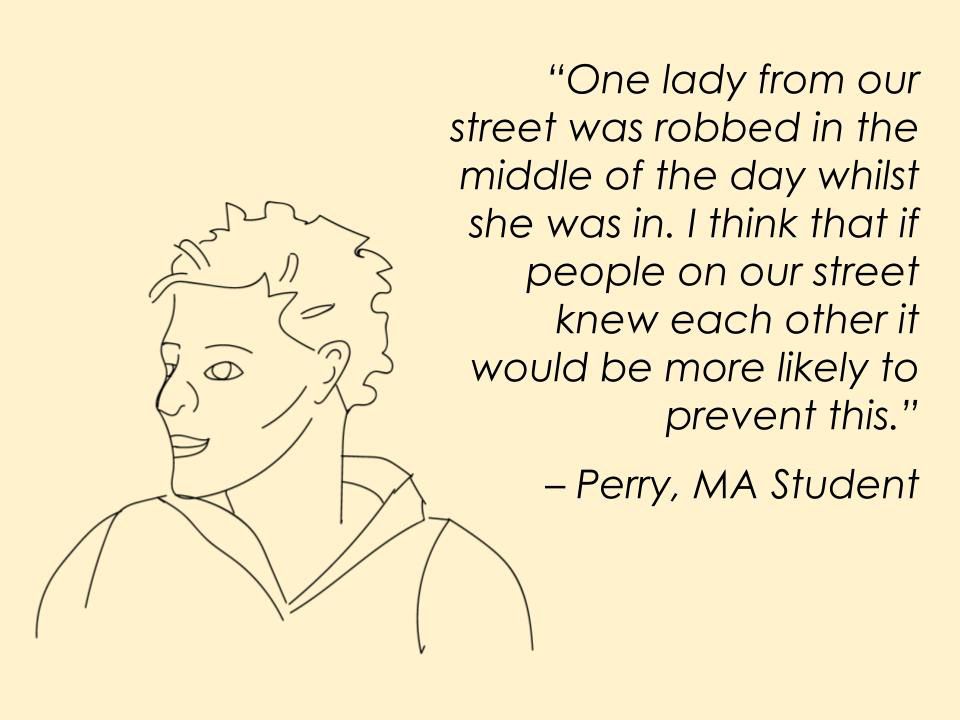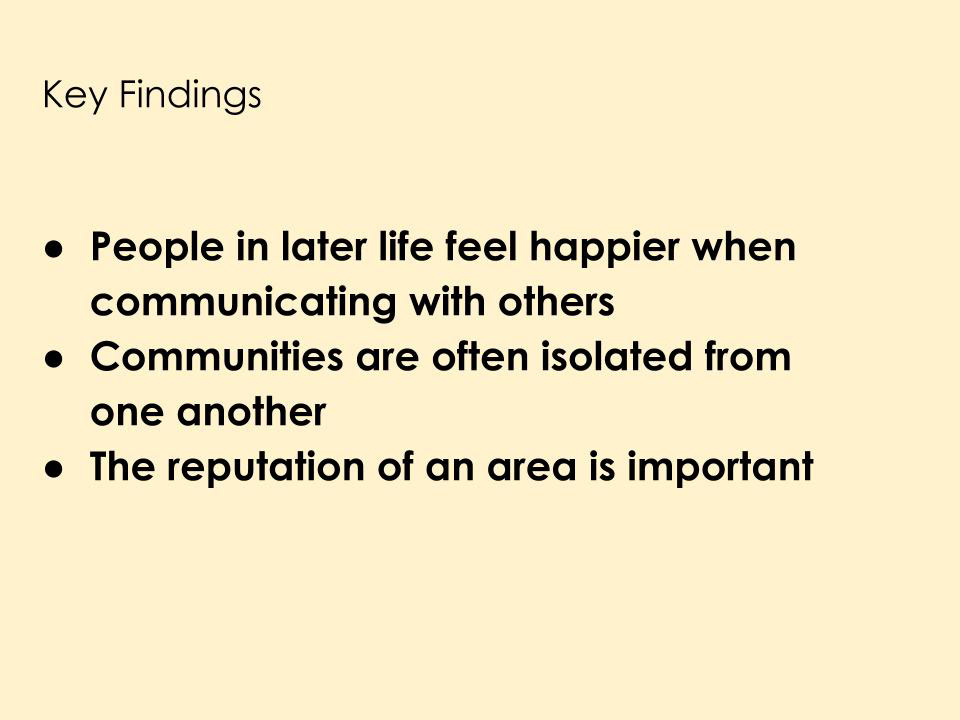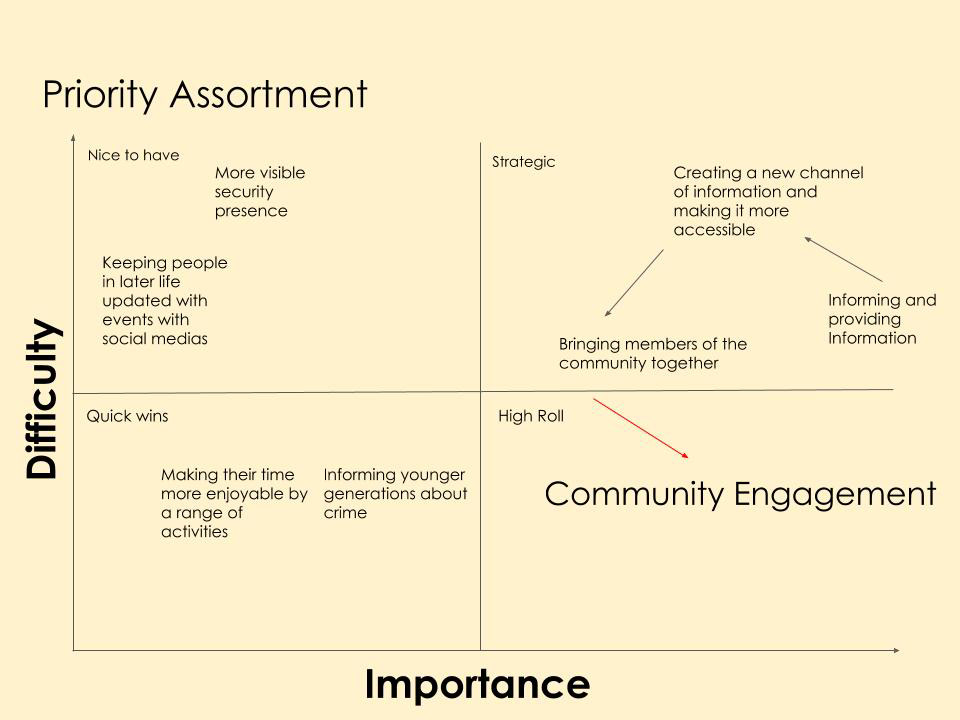 The line represents our priority order based on the position of all of these ideas in the chart. Informing and providing information can be done through creating a new channel of information.